I finally got the time to provision myself a trial version of Microsoft Fabric to explore its capabilities and bend it to my will (Unlimited POWER!). It took me a while to grasp what Fabric brings onto the table and what it takes away, and I'm still processing it. It's new and shiny, but it's still in preview, so we'll see how the end product will look like in a year. But I wanted to share my first impressions of it whilst the air is still full of joy.
Fabric Is Exciting And Disruptive
I have to say, it has been one of the few technologies that got me excited in the last few years. Not that I'm an unexcitable person, on the contrary. Most of the technologies we've received in the data industry since Delta Lakes felt more like painting the house and trying to get Feng Shui right. Fabric makes me feel like I got a new car.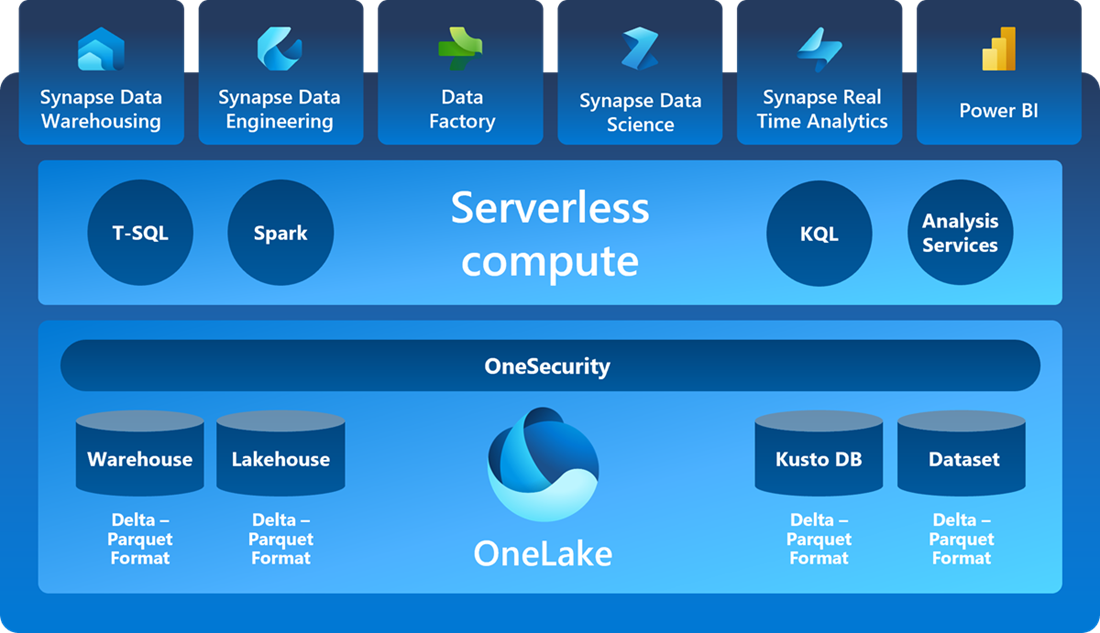 Firstly, Fabric is a comprehensive turnkey data platform that you can start using right away. You don't need to invest and build the data platform first to start gaining value from it. It's utilising the Power Platform's extensive connectivity capabilities to bring data onto your OneLake, then allows you to use it and reuse it, share it, publish it. It has the capabilities of bringing the data, processing it, and then making it available whilst keeping it close to the business users, not IT departments.
Fabric Combines The Ecosystems
Fabric is also integrated very well with the rest of the Microsoft 365 ecosystem, allowing you to utilise company OneDrive as well. You can consume data from it or publish your outputs to it, it's entirely up to you. Similarly to OneDrive, OneLake is also integrated with Windows File Explorer, so you can easily interact with the data files underneath, not just with the tables and reports. You can edit a CSV file directly to see the effects of it on the reports and pipelines right away.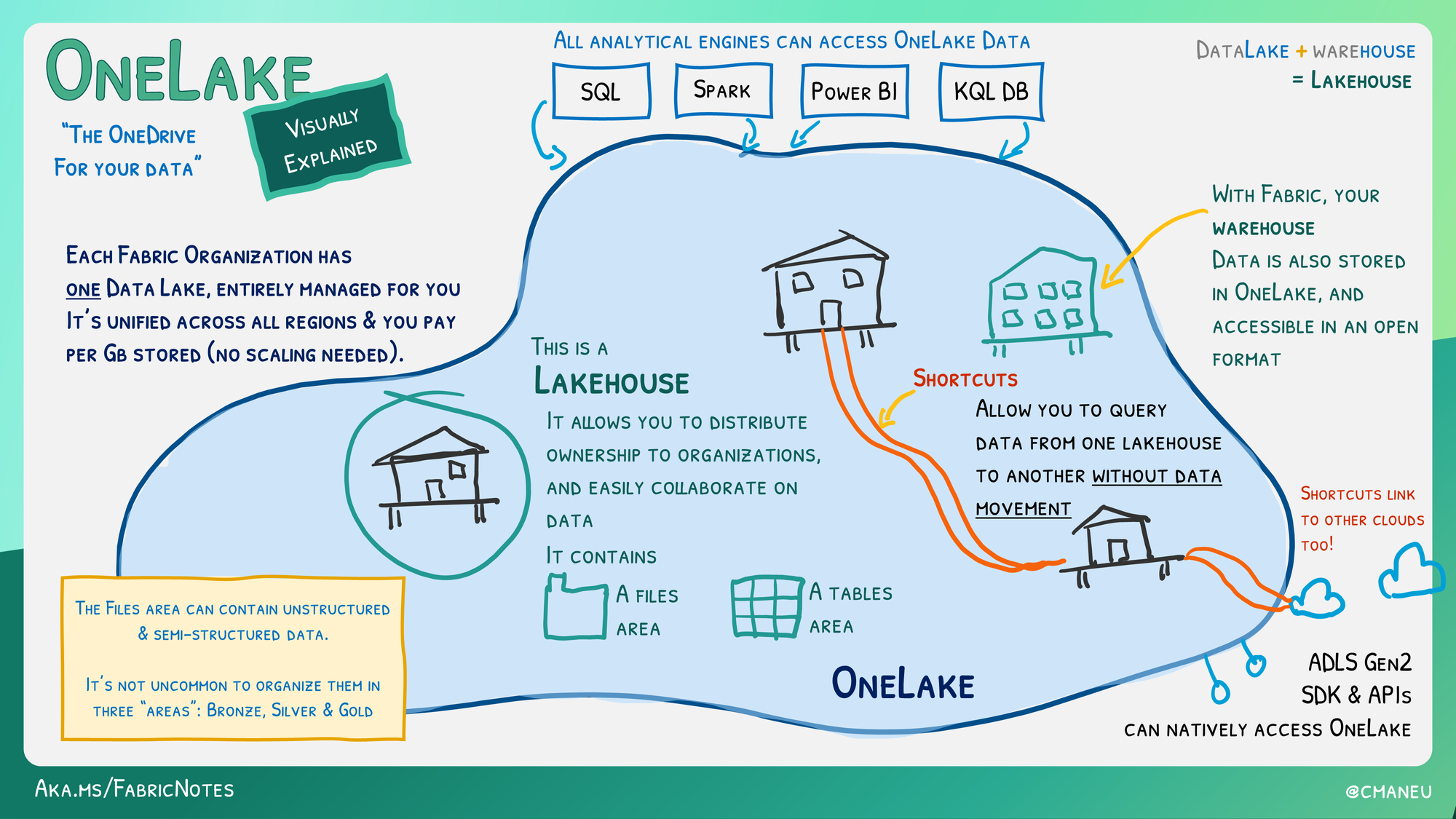 In the background, Fabric combines the powers of the Power Platform ecosystem with Azure Data Factory and Synapse Workspaces. Which means that while you can stay within the boundaries of Fabric when reading, producing or sharing data, you can also connect to your Lakehouses, Warehouses, or the OneLake itself from the outside technologies. Lakehouses expose a SQL endpoint (which is basically a Synapse Serverless SQL endpoint) allowing you to query your data from Amazon Athena. Or, you can mount your OneLake to your existing & specialised Databricks cluster for heavy analytics & ML requirements. Fabric doesn't put up a wall between your existing data platforms and itself, it actually encourages you to integrate with it.
Fabric Makes Data Discovery & Sharing A Breeze
Thanks to the capabilities of Power Platform, Fabric shines when you want to share your data across workspaces. Your Sales department can now create their own Lakehouse or Warehouse, which would allow your Marketing team to tap into that data to create a report that would show them where they should invest their efforts more. Now, they don't need to invest in a separate data platform and copy the data into it. They just have to ask the Sales department for access.
Because Fabric is also using Data Factory pipeline features and Power Platform's Gen2 Dataflows, you can actually publish your data into other platforms: Make it an Excel file and put it into OneDrive, or send it to a Microsoft Teams channel, or use Slack/Discord instead, or put that into a SQL Database for your legacy reporting tool to integrate with. You can also publish that to an Amazon S3 bucket, and Microsoft says they are bringing Google Cloud integration soon.
In your Fabric dashboard, you can also see the Fabric entities from other workspaces you have access to. This is all built on top of Power BI Workspaces, so it works the same way. Access control is again controlled through workspaces and through Microsoft Entra ID (a.k.a. Azure Active Directory).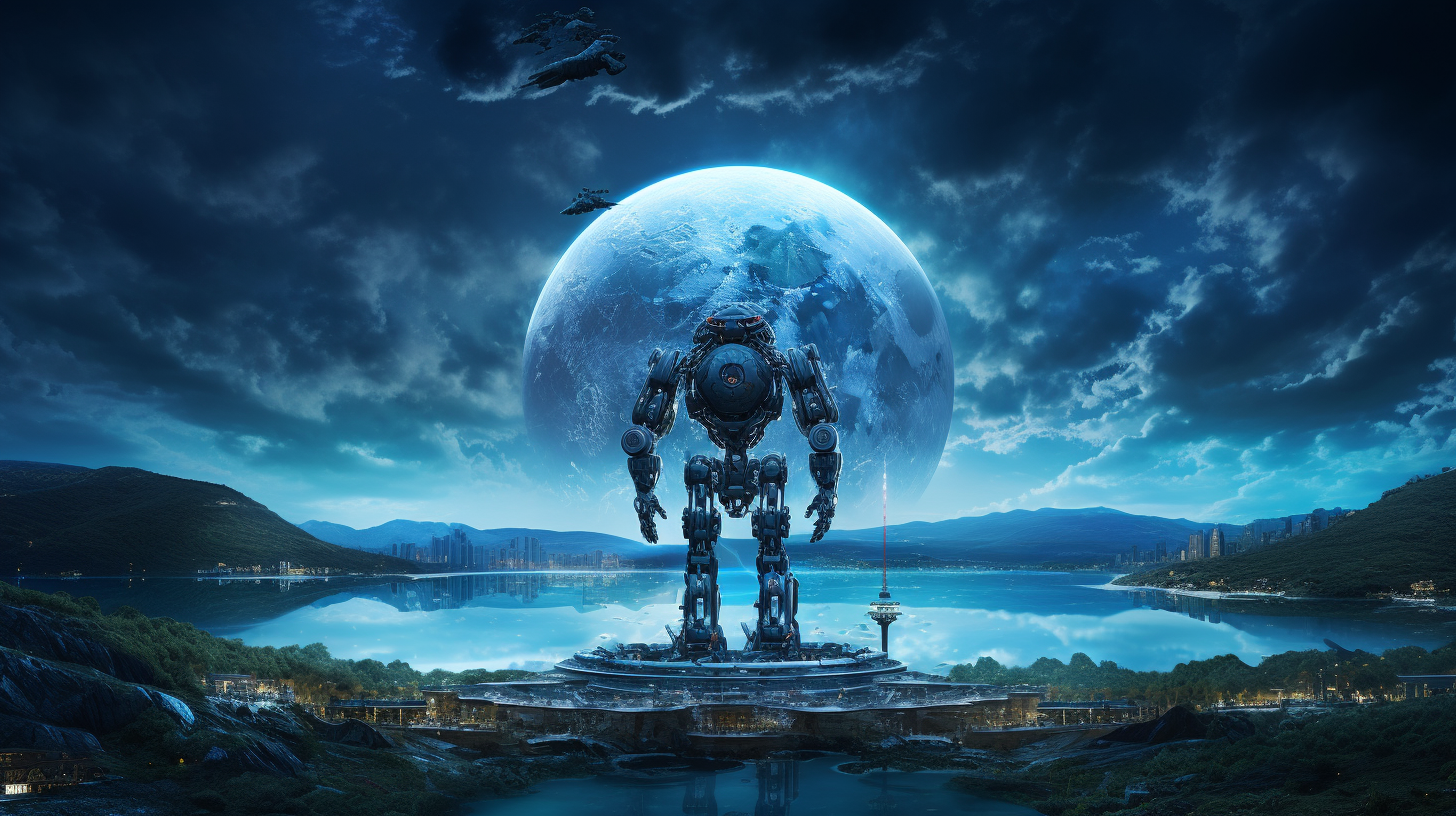 Final Thoughts
I'm excited that all these technologies come together bundled into a single package called Fabric, making business creating and using data much easier. But my excitement is a bit tampered with Microsoft's track record with building gigantic systems that can hinder progress instead of making it possible.
We'll see how well Fabric is going to fare, but I'm very optimistic because it's not an entirely brand-new product: It's a combination of excellent products that existed before, now working well together. It has a bright future ahead of it.